Ecouter Le nouveau Beastie Boys - Make Some Noise
1er extrait de "Hot Sauce Committee Pt. 2" àparaître début mai.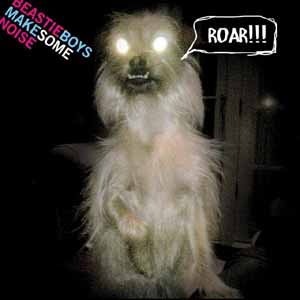 Tracklist :
1 Tadlock's Glasses
02 B-Boys in the Cut
03 Make Some Noise
04 Nonstop Disco Powerpack
05 OK
06 Too Many Rappers [ft. Nas]
07 Say It
08 The Bill Harper Collection
09 Don't Play No Game That I Can't Win [ft. Santigold]
10 Long Burn The Fire
11 Funky Donkey
12 Lee Majors Come Again
13 Multilateral Nuclear Disarmament
14 Pop Your Balloon
15 Crazy Ass Shit
16 Here's a Little Something For Ya
Bonus : Official Trailer of "Fight For Your Right-Revisited", from the Beastie Boys' long anticipated eighth album, HOT SAUCE COMMITTEE PART TWO.