Ecouter Amon Tobin - ISAM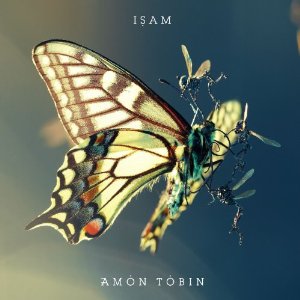 Re-drawing and blurring the lines between psychedelia and sci-fi, between art and entertainment, between sound design and melody, ISAM is Amon Tobin's first album since Foley Room in 2007. Tobin has created the finest, most intense work of his very considerable career, an extension and refinement of everything he has achieved thus far…
Ninja Tune has released Amon Tobin's new album 'ISAM' early in digital form! Get it now on Ninjashop, iTunes & all other digital stores. Physical formats will be released 23 May, including a 6 panel gatefold CD, Double Heavyweight LP with printed inner sleeves, and a limited edition CD Artbook featuring exclusive images and an essay by John Doran.
'ISAM' - Full album with track-by-track commentary from Amon Tobin
00:00 Anyone looking for jazzy breaks should look elsewhere at this point or earlier : ). it's 2011 folks, welcome to the future.
02:20 I didn't want to use any drums in this album. this section required it though. they are still not "real drums" which satisfied at least in part my desire to make an album of 'made up' instruments that don't exist in the real world.
04:44 This section is heavily influenced by bands like Pink Floyd who weren't afraid to explore tangents and offshoots in their musical arrangements. it is shamelessly self indulgent and driven by an emotional desire to go off track without feeling compelled to return at all.
08:16 Voice engine decides it's got ideas of it's own and leaves to create a new life for itself which I encourage in the final section.
09:26 This is not a real whistle :)
10:09 Pretty straightforward synths in the low frequencies although allot of the texture in the higher ranges are morphed against the previously mentioned granular and spectral analysed sounds.
11:02 My own vocals synthesised and gender modified here.
12:25 Taking influence from great modern day producers such as noisia and spore in this track.

13:47 Not everything on the record is built from nothing. the main sound in this track is easily found. this isn't a concept record after all.

14: 09 I was looking for a sort of calm violence like controlled explosions that can be shaped into prolonged tones. like a tesla coil thermion or something..

14:29 Sometimes you need space for a few elements to reach their full potential. I wanted this track to be simple and still full without clutter. a simple melody call and response.
15:10 I want this to feel hand made despite being electronic. so timing is imperfect and sounds are rough around the edges.
15:46 These strings are acoustic modeled synth played from the continuum fingerboard. there are no samples on this album.
16:45 My own vocals analysed and gender modified.
18:59 This is where I imagine the hatch being lifted on the torso of the westworld robot and technology shows itself as the true driving force of all you are experiencing. nothing is real, it's all computers. even the old man playing wonky banjo in the corner.
21:10 All sounds are treated with objectivity on this record. my voice is up for grabs as much as my chair or my synths.
22:03 So here we have the first of two imaginary characters I've featured on the album. I performed the vocals which were then synthesised and turned into a female.
23:17 Mass and spring is based on acoustic modelled 'made up' string instruments that behave very strangely when played due to the conflicting physical properties I've assigned to them.
24:50 No samples featured on the album instead sythesised instruments are combined with multi-sampled instruments all of which are playable.
26:16 I love the idea of playing futuristic non existent instruments built a high level of detail in their construction but playing them actually quite badly : )
27:30 This track is influenced by early electronic pioneers. there is a human emotion that is all the more palpable when expressed through a synthesisers limited range. sad robot syndrome. if a piano played this it would be sentimental.. perhaps it still is a bit.
29:31 The one fingered synthetic west world banjo player returns. robots from the future are highly advanced but quite naive.
29:50 Here's the second made up character vocalist on the record. this time she's supposed to be older and has an american twang like some folk singer.
30:53 Probably best to ignore the words.. they are pretty silly and more of a necessary biproduct of the experiment with synthesising vocals to create convincing characters.
33:37 This is what my son sounds like just before I put him to bed. it's a fierce cry and very defiant.
37:50 Grains and fragments cluster together to make something that resembles a beat.
38:01 Fragments disassemble and they fall apart again.
45:09 So now we have a melting pot of various elements and techniques employed throughout the album. electronics, vocal synthesis etc.etc.
45:55 Influences from tom waits to the sgt. pepper album to frank zappa all in an ultimately electronic context.
50:00 ATHQ & Ninja Tune - thanks for listening! To buy a download of ISAM, or pick up a limited edition photobook/CD or 12" please go to: