Video Clip Daft Punk - Lose Yourself To dance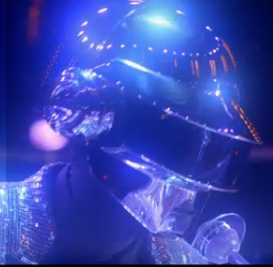 Insatiable d'avoir cartonné àla sortie de leur album et de s'ètre retrouvé dans toutes les soirées de l'été (jusqu'au bal du 14 juillet...). Les Daft Punk reviennent pour la rentrée avec le clip du 2ème extrait de
Random Access Memories
- Lose Yourself To dance...
01. Give Life Back to Music feat. Nile Rodgers
02. The Game of Love
03. Giorgio by Moroder feat. Giorgio Moroder
04. Within feat. Chilly Gonzales
05. Instant Crush feat. Julian Casablancas
06. Lose Yourself to Dance feat. Pharrell Williams and Nile Rodgers
07. Touch feat. Paul Williams
08.
Get Lucky feat. Pharrell Williams and Nile Rodgers
09. Beyond
10. Motherhood
11. Fragments of Time feat. Todd Edwards
12. Doin It Right feat. Panda Bear
13. Contact feat. DJ Falcon